News
Evolve commission – meet the artists
23.2.22
Igniting an evolution for artists
We're pleased to announce that we've selected four briliant artists to take part in our first Evolve series, with commissions to be premiered at Lancaster Jazz Festival in September 2022: Emma Johnson, Jamie Sykes, Anton Hunter and Chelsea Carmichael.
Lancaster Jazz Festival audiences will be familier with all these artists from their performances at the festival over the years. We're delighted to welcome them back to Lancaster for this exciting commission.
As part of the Evolve commission these artists will visit Lancaster and compose an original new piece based on some link to the city reflecting their interests. It could be the city's history, landscape, people, places – we can't wait to see what they come up with. All four new compositions will be premiered at the 2022 Lancaster Jazz Festival.
A big thank you to the PRS Open Fund for Organisations who have funded this exciting series of commissions.
Keep reading to find out more about these artists.
Emma Johnson
Emma Johnson is an award winning saxophonist and composer based in Leeds and the bandleader of Emma Johnson's Gravy Boat.
With her group, Emma received the Peter Whittingham Award to record her debut album Worry Not, which was released in July 2021 and the band completed their first national tour in the Autumn.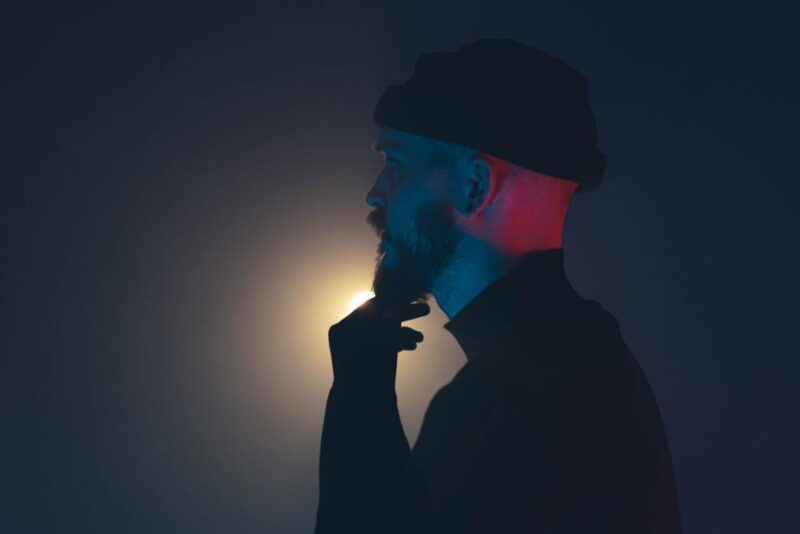 Jamie Sykes
Jamie Sykes AKA Ilke-Ta is a Nottingham based artist and composer that fuses Contemporary jazz, Electronica and hip-hop influences into rhythmically complex, glitch-heavy music. Creating through a drummer's lens, Jamie's passion for rhythm theory manifests in a unique and often intense listening experience.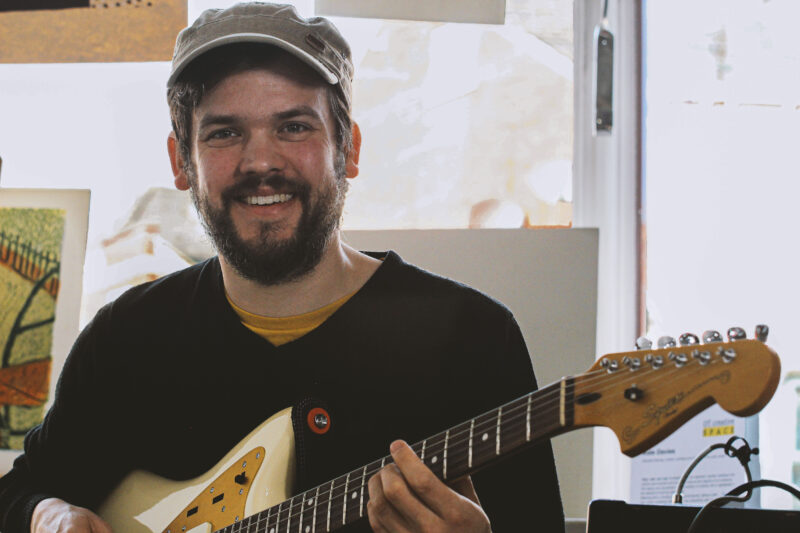 Anton Hunter
Anton is a guitarist, improviser and composer living in Manchester. He leads the 11-piece ensemble Article XI as well as his own trio. He appears in the quintet Sloth Racket, the trio Beck Hunters and a myriad of other different ensembles, ad hoc and otherwise. He is perhaps still better known for his work as guitarist in the award-winning Beats & Pieces Big Band, a group he is a founding member of and who have been defying the odds simply by gigging as a 14 piece jazz ensemble in the UK, Europe and North America.
Chelsea Carmichael
Saxophonist, composer and arranger Chelsea Carmichael is an understated innovator and educator, quietly adding her own contribution to the iteration of jazz that has evolved on these islands. She's a warm and hypnotic player, who brings subtle and considered improvisation to everything she does.